Archive for 'Uncategorized'
By admin
October 21, 2011
A mini session is for you if you've recently had a session but would like to mark a milestone, but aren't quite ready for a second full custom session yet. Or Perhaps you've been meaning to try a session but just haven't gotten around to it. Or maybe you're a friend of a client who wants to get a small taste of what it's all about. Or maybe you just want a few gorgeous images of your family!!! While mini-sessions cannot compare to the complete custom experience of a full session, they are perfect for any of these situations….especially for the holidays!!!!!
Session dates are November 5th, 6th, 12th and 13th. Book your session by October 25th and receive a special bonus.
Email or Call to book your session
felisha@endlessexpression.com
703.580.1992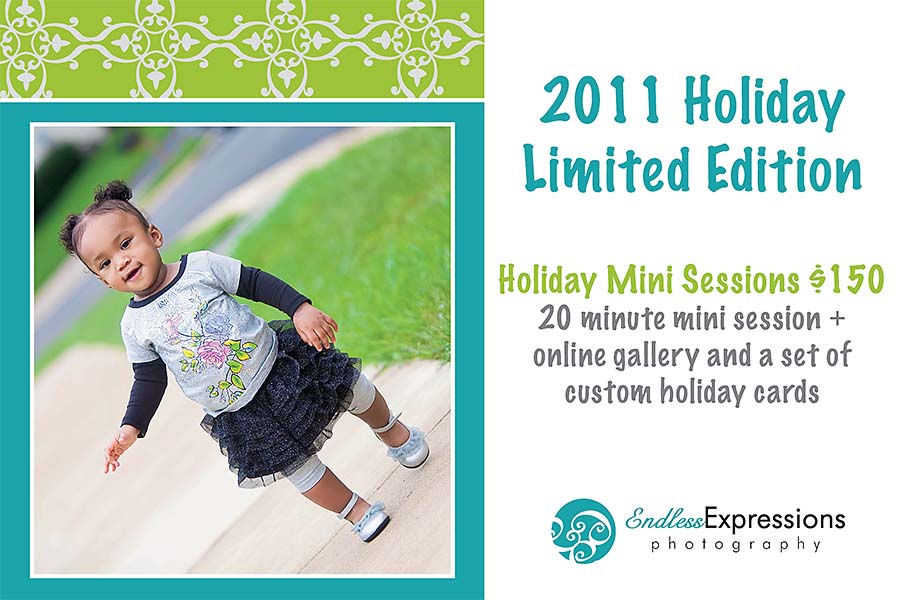 By admin
October 09, 2011
I just love little Ms. S, even thou she wasn't trying to smile.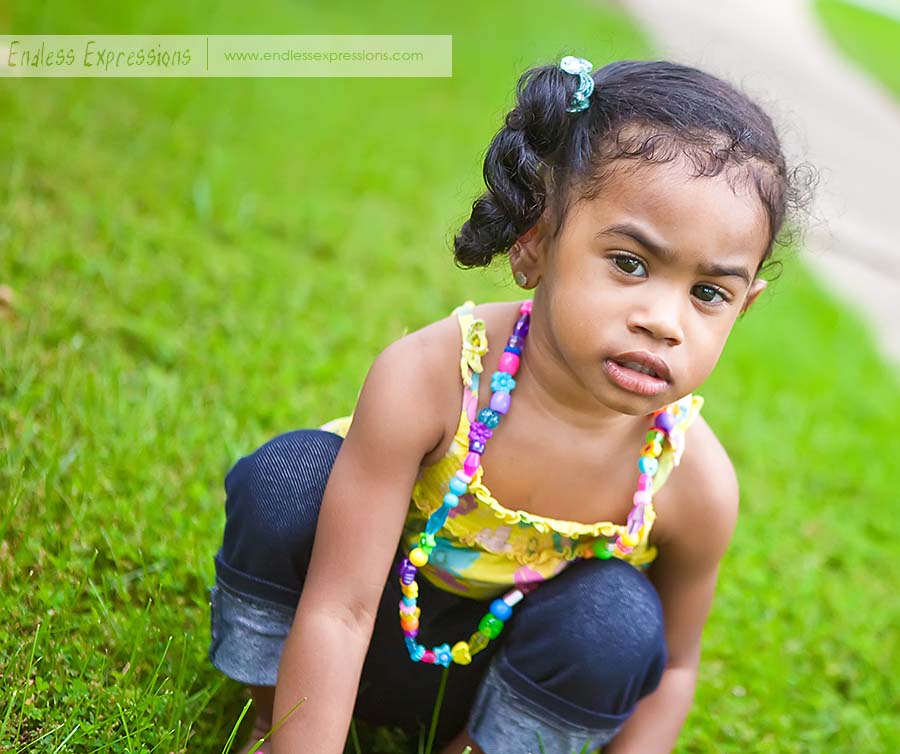 I couldn't resist posting this picture (1st one), when Little Miss E is older I am sure she will laugh at herself…. although we had a little trying time we ended up with GREAT pictures…and memories.  Poor Dad said he would not do this again til she was 3, I'm sure he will change his mind after seeing the look on Mommy's face when he show her "E's" surprise pictures from her session.
then when it was all said and done we got this BIG smile when she was in Daddy's arms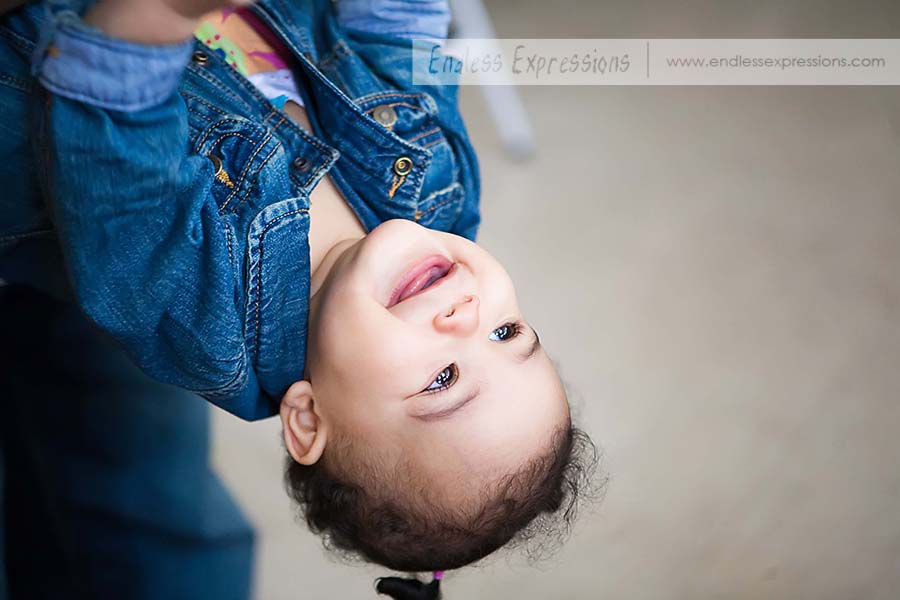 and of look at the twinkle in her eyes when she got hold of Daddy's wallet….watch out Daddy