Archive for 'Breast Cancer Awareness'
By admin
October 19, 2015
"Although the initial diagnosis of breast cancer was devastating, after much prayer it was reaffirmed that I am loved by God! This is what gave me strength as I went through treatment. Most days I was physically exhausted and unable to focus on a task. God's love was/is my strength!"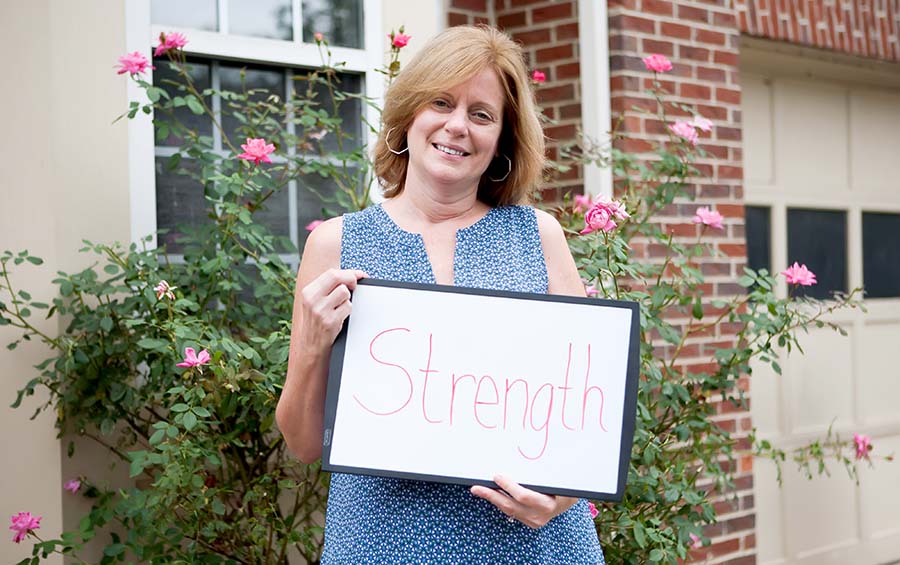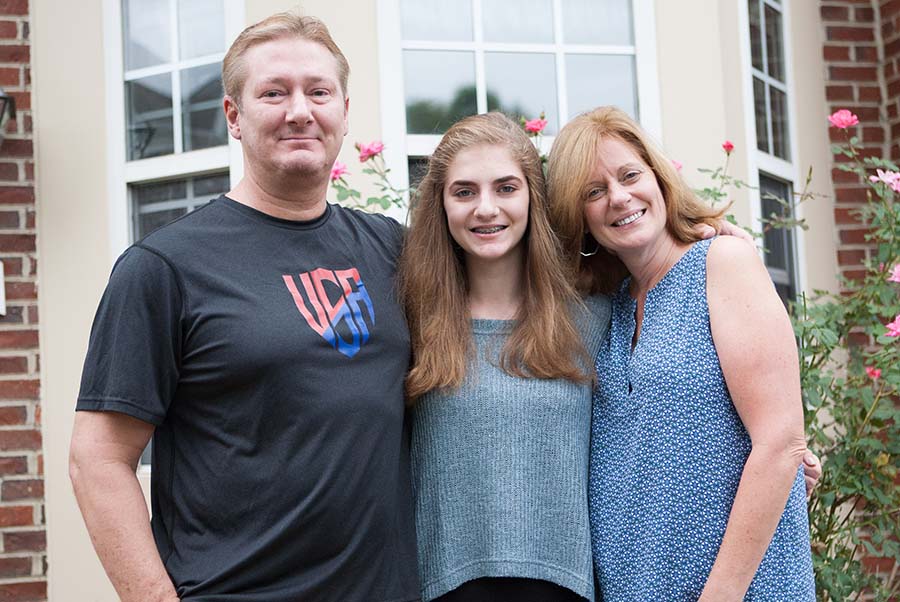 By admin
October 07, 2015
My name is Erica R. Oliver and I am Hopeful.  I was diagnosed in October 2013 with stage III triple positive breast cancer at the age of 34.  Needless to say it was the shock of my life I was 34 with four kids the youngest being just one year old at the time.  When I was approached about the possibility of doing this project I was grateful and thankful to be able to share a piece of my story.  I began to think about what I would want to tell the newly diagnosed, those currently undergoing treatment or those who think they know cancer.  The first thing I would like to share is remain hopeful not just in regards to cancer but in life.  Life can change in a moment a twinkling of the eye however it is God that has the final say in all things in our lives.  You must remain hopeful for today and tomorrow.  Your attitude is essential in this battle called cancer.  If I could rank it I would say 90% of the fight is in your attitude.
I was diagnosed in an emergency room with an aggressive form of cancer to give you an idea of how aggressive it was I had measurements and scans of the tumor done in the emergency room Sunday and on Friday of the same week I had a mammogram and scans done again and the tumor had grown.  From October to December my life was filled with more scans, MRI's, biopsies, blood test and WAITING!!!! Waiting to find out if it had spread to other parts, waiting  to find out the exact type of cancer it was (Before being diagnosed I didn't even know there was multiple types of breast cancer I thought it was all the same.), waiting to find out the treatment plan, waiting to find out when treatment could start.  The waiting was scarier than the diagnosis because waiting meant it was growing.  At last December arrived and I had a full treatment plan.  It would include chemotherapy, a mastectomy, ovary and fallopian tube removal as well as radiation.  I was gun-ho and ready to go.  I started chemotherapy and discovered I was allergic to one of the drugs I needed.  How devastating?  I was in the doctor's office breaking out in hives and rashes and the particular drug I was allergic too was the very one designed for my type of cancer (triple positive ductal carcinoma).  I needed this drug to save my life.  Well allergic or not I kept getting the drug. Fast forward I celebrated my 35 birthday at home in bed drugged and bandaged I had a mastectomy four days before my birthday.  I was grateful though because a week later my drain tubes and I attended my oldest daughter's graduation from high school.  About a month after that I started radiation and within two weeks of finishing radiation I had my ovaries and fallopian tubes removed.
So that is the medical stuff that would send anyone's head spinning it hadn't been a year and everything I just mention took place between October 2013 and August 2014.  So you ask why would I use hopeful as the word to describe me?  You see I had cancer growing and now dying in my body but I also had other things going on.  My son had begun to lose his ability to speak but he was getting better and regaining his speech.  My youngest daughter had transition into a new school and was making honor roll and using her talent as a dancer to praise God and dance at church.  My middle daughter was preparing for her senior year in high school and her personality and grades had improved and she was singing at dancing at church and my oldest daughter had graduated and was about to start college and in the mist of this my now husband proposed to the girl with a bald head, four kids and cancer.  My family and friends rallied to support me even though they didn't have the words or the understanding.  My children went on a mission to make me proud of them.  The man I was dating refused to abandon me instead he choose to marry me.
The most important part of this story above all else is FAITH.  When I found out I had cancer my father told me "God has the final say so."  My doctors made no promises they simply said its 2013 and we are going to treat your cancer like it is 2013 we are going to give you everything we know to give someone today.  I had resolved that whatever God decided was good.  I spent every free moment I had reading the bible, attending church, with my family and in prayer.  See I decided that I would live when others I said I would die.  I placed importance of living each day like it was my last because it could be regardless of the cancer.  You see even though I had cancer I knew cancer didn't have to kill me it could be a car accident, a fall; anything could happen death is a certainty in life but choosing to live and not just exist is optional and I want to live. I found a deeper faith in God and a deeper love for family and an even GREATER love for the possibilities of LIFE.  I remain hopeful.  Hopeful I live a life pleasing to God.  Hopeful I never have cancer again August 2015 marked one year since I completed radiation and I will have my port (a medical device inserted in my chest to administer drugs to because I have challenging veins (they collapse and are hard to find)) removed later this year.   I am hopeful for so many things Hopeful for my ministry to grow; Hopeful for my children's future; Hopeful for all cancer survivors'.  Hopeful for all the people who have lost the battle and gone on to glory I am hopeful their lives transformed someone else's.  I am Hopeful for all the better days ahead.
Find peace, hope and love in life's biggest and smallest accomplishments and live each day to the fullest.  There is one moment I want to recall with you.  I had cut my hair shoulder length hair into a fade to prepare for my hair falling out from the chemo and my son smiled at me.  When my hair fell out a few days after starting chemo my one year old son said "Mommy, I rub you head." He did and smiled that gave me the strength to fight find your reason and fight "like a girl" for your life, love and happiness. Be Blessed.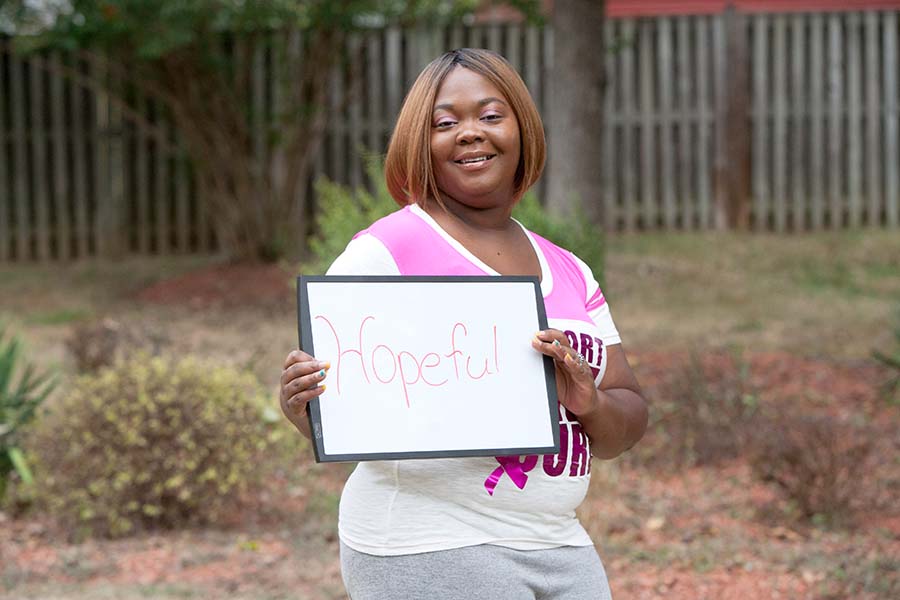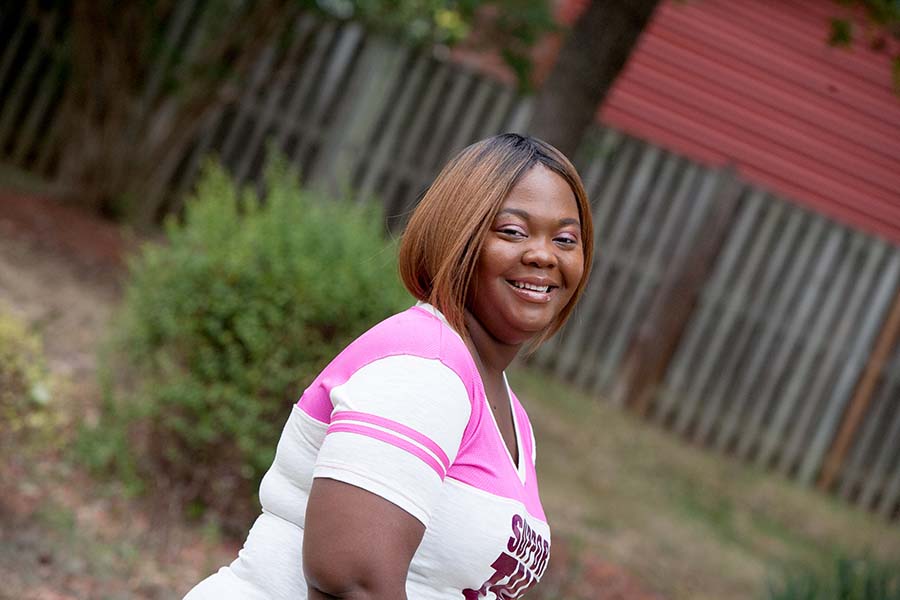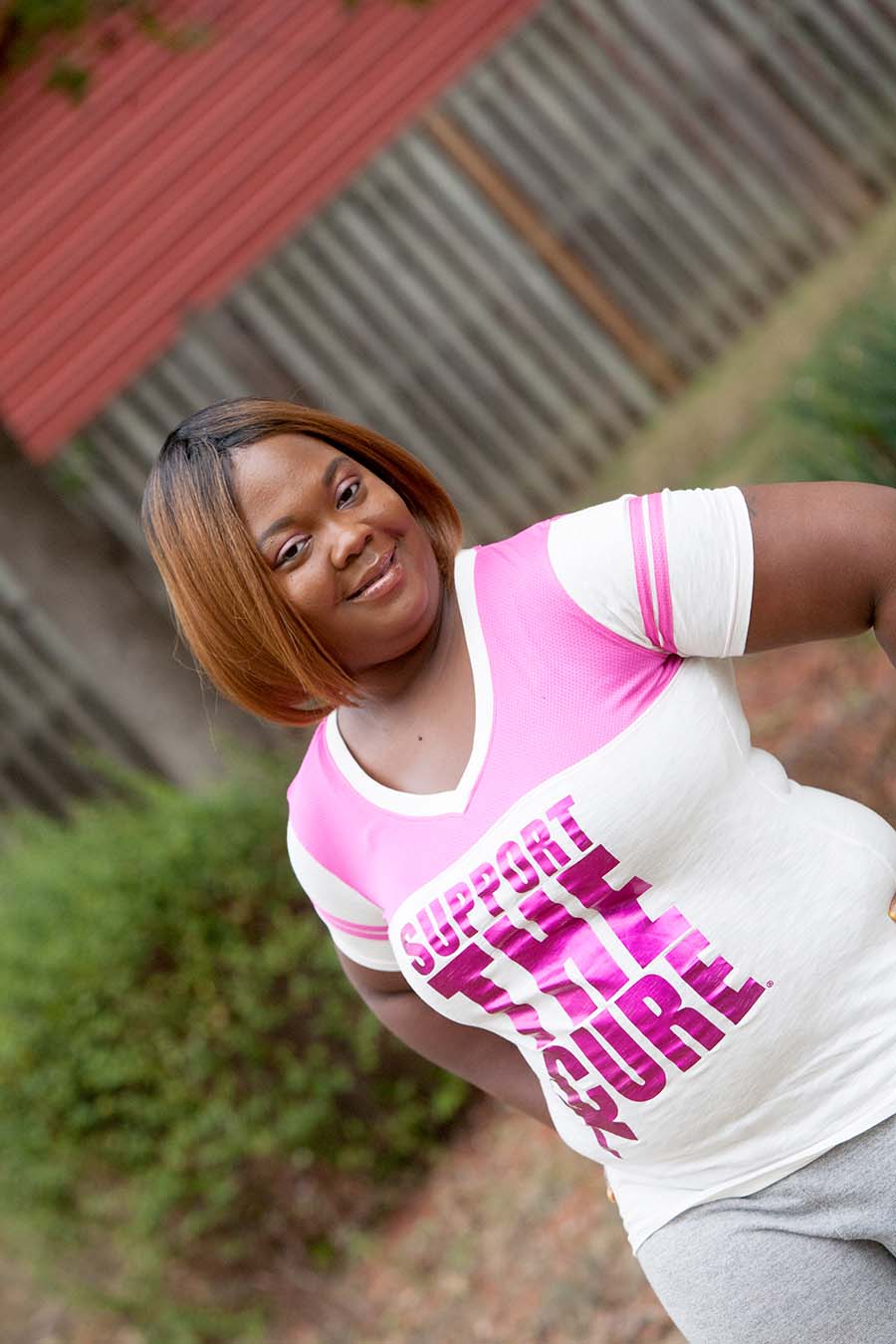 By admin
October 05, 2015
WOW, I haven't blogged in a loooonnnnngggg  time!!!!  But I felt this was just the right way to start it back up again.   SHE IS STRONG……With October being breast cancer awareness month, I will be doing a SHE IS STRONG campaign based on Proverbs 31:25; Strength and honour are her clothing; and she shall  rejoice in time to come.  Throughout the month I will be highlighting stories of survivors and some family member of those who have passed.  My hope is to assist in bringing awareness because cancer does not know any age, race or religion.  I also hope to inspire, maybe someone's story can get someone through another week, day, or treatment.
If you would like to be apart of this campaign please contact me at felisha@endlessexpressions.com